Thank you for your interest in training at Parker Cote Elite Fitness!
At Parker Cote Elite Fitness, we believe in one-on-one, uninterrupted, personal training. This is why we limit the gym-floor capacity at any given time to two people– the trainer and the client.
Our 1,600 square feet Newbury Street studio is fully equipped with top-of-the-line equipment including unique pieces rarely seen in commercial gyms and private studios. This collection of equipment helps to add additional differentiation to our clients' hyper-personalized workout plans– keeping each session new and exciting.
If you are interested in training, please send a message below to set up your free initial consultation and we will get back to you as soon as possible!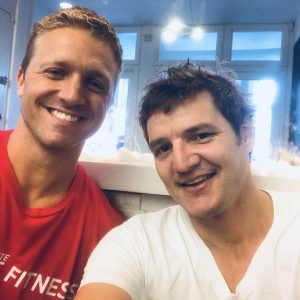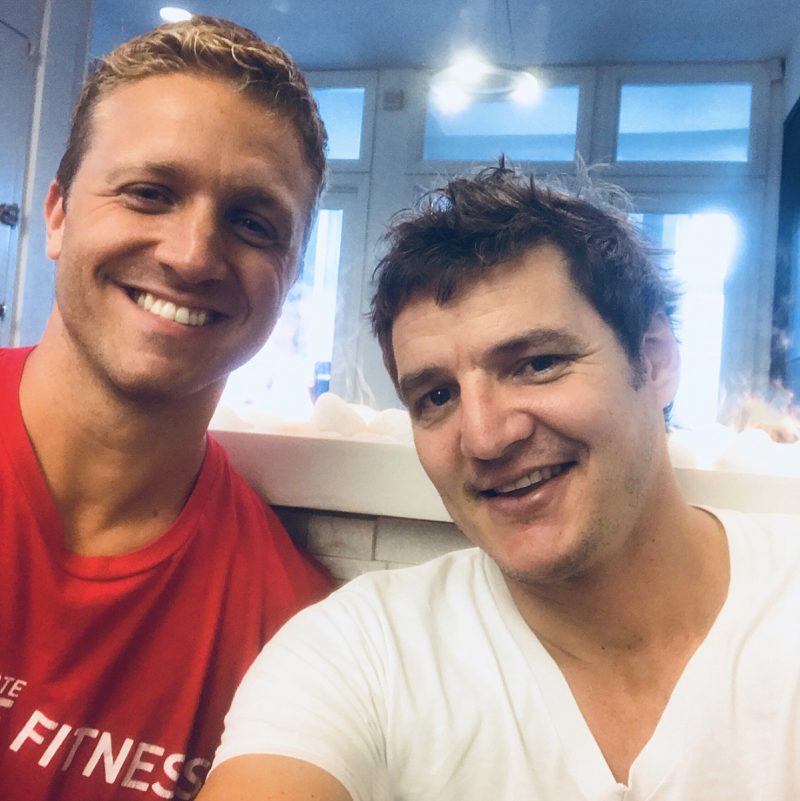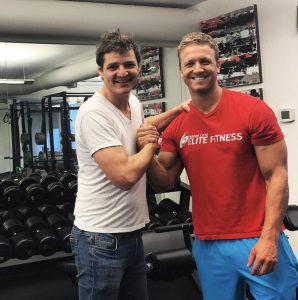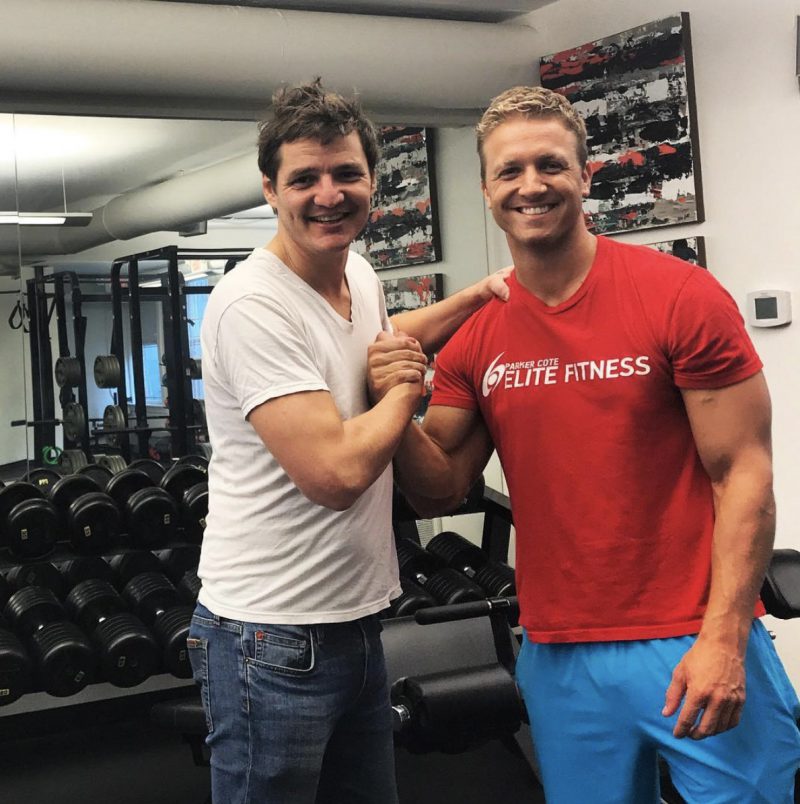 Parker trained Narcos and Game of Thrones star Pedro Pascal at the studio to prepare for a fight scene in the movie Equalizer 2!
To see the Boston Herald Article click here.
Parker's recent People Magazine features can be seen here:
People Magazine– Personal trainer and fitness model Parker Cote shares how he stays motivated in the wintertime
People Magazine– Experts Share Their Best Tips on How to Avoid Vacation Weight Gain

At Parker Cote Elite Fitness, we strive to offer an unparalleled client experience and lasting results, here is what clients are saying
"I loved that he was as invested in my progress and results as I was. In the three months we trained together he literally changed my life. "*
-Elvys R.
"I have managed to lose 20 lbs of fat through Parker's innovative training techniques. He is a true professional; a master in the practice of health and fitness. The boutique studio is pristine, modern and practical – the best place I have trained, hands down!"*
-Mark V.
"I've been a client of his for just over a year, I've lost over 25 lbs., gained muscle and couldn't be happier. Not only have I physically changed by my psychological health has changed tremendously. I've become a more confident and happier person."*
-Leyla O.
"Parker is my secret weapon. He makes every precious moment in his lovely gym count with ever changing workouts customized just for me! I've been to many personal trainers and he's by far in a way the best!!!"*
-Emily B.
"Parker does not try to sell you on a one-size-fits-all program; instead, he asks about your goals and lifestyle and works with you to develop a customized training and diet regimen designed to achieve them."*
-Jon R.
"With Parker's ability to meet my individual wants and needs, in conjunction with his experience and expertise in the health and fitness fields, I'm at an all time high in life."*
-Brian V.
"I can say, without a doubt, Parker is the most inspired, knowledgeable, and dedicated trainer I have ever had"*
-Christie C.
"It is not just the first class amenities and location, but the expert knowledge and unbridled enthusiasm Parker brings to every session. He has an unbelievable ability to keep every workout fresh, effective, and fun. Not only have I noticed immediate results from training with Parker, but he takes the time to get to know his clients and provide each of them an experience that is truly, completely catered to them. What more could you possibly want?"*
-Jack T.
"Parker is a consummate fitness professional, complete with customized workouts, healthy diet suggestions, weight loss strategies, simple explanations on the efficacy of each exercise – all with a dynamic, winsome personality!"*
-Bill L.
"Parker provided exactly what I was looking for in a trainer and was focused on giving me the tools to meet my personal goals in a way other trainers I'd used in the past had not. I highly recommend him no matter what your fitness level."*
-Alec P.
"I tell everyone about Parker, and am so lucky to call myself a client. The advice he gave me and the relationship he builds with his clients is something I've never seen before. He simply is the best."*
-Kimberly P.
"He doesn't just tell you how to do a workout or how to modify your diet- he embodies."*
-Jon K.
"The workouts are always changing and custom to what your goals are. He's motivating without being intimidating, which is hard to find in a personal trainer. It's clear he cares about his clients success"*
-Erica S.
To see more testimonials from our wonderful clients, click here
*The testimonials/success stories posted on this page are the sole opinions, findings or experiences of Parker Cote Elite Fitness clientele. The testimonials are not paid and are not indicative of the success of other individuals. Results and experiences vary.