Everyone loses motivation. Even the most successful, diligent people have an off day, week, or even month. When you find yourself in a slump, don't be too hard on yourself. There are a whole bunch of easy ways to get your motivation back, and be your productive, happy self again.
1. Download some new music
One of the easiest ways to get out of a rut and regain motivation is to get some new music. A stale playlist is often the culprit for lackluster workouts. Update your Spotify with some catchy new songs and enjoy more productive workouts!
2. Reassess and write down some realistic goals
When your motivation levels are low, it may be time to take a step back and reassess you goals. Write down a series of specific and realistic goals with a timeline tied to them.
3. Get a workout buddy
Staying motivated by yourself is tough. Having a workout partner can make you less likely to skip workouts (because they will be depending on you) and you will feed off each others energy.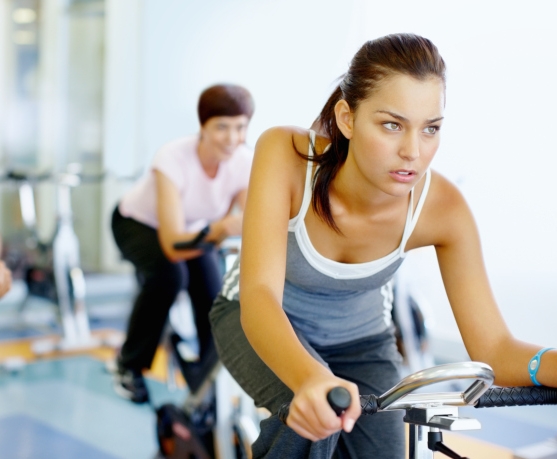 4. Sign up for a fitness class
If you are slacking in the gym because your routine is boring, take a yoga or spin class to mix things up. It will target your muscles in a different way and the group dynamic can provide a feeling of camaraderie, both of which can jumpstart your motivation.
5. Join a new gym
Do you find yourself wandering aimlessly to the same old machines, going through the motions just to say you worked out that day? If so, it might be time for a change. Joining a new gym is one of the best solutions for when your motivation dips. The combination of new people, new machines, and a new environment can renew your drive and get you excited to workout again.
There's nothing like the combination of fresh air and sunshine to liven up your workouts and boost your mood. Try a bodyweight workout at the park, surfing, or any variety of outdoor activities.
7. Do the opposite
If you are always weight training, try yoga. If you are a runner, switch it up with a cross training workout. It will reinvigorate you and renew your motivation.
8. Look back to pictures before you started working out
When you feel like giving up, look back at pictures when you first started. You will see how far you've come and be motivated to continue the process.
9. Find a fitness role model
Find someone you can look up to and get advice from when you're feeling unmotivated. It can be a fitness model you follow online, or someone you aspire to look like in your local gym.
10. Take a week off from all exercise
Sometimes too much of a good thing is a bad thing. Exercise is addicting, but not taking enough rest will lead to an inevitable burnout. Take a week off and you will come back rested and ready to tackle your goals.
11. Watch Pumping Iron
I once watched this movie at midnight and drove to the gym for an hour long workout after it was over. Watching Arnold train at Venice in the 70s is a better pre-workout than any supplement out there.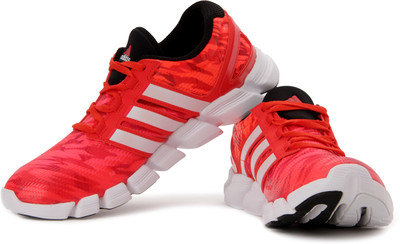 12. Buy a new pair of workout shoes
Or a new pair of workout shorts, or a t-shirt. New workout gear can get you excited to exercise, and make you feel more confident in the gym. Think about it.. would you be more likely to workout in a ratty old pair or sweats, or a sleek new pair of athletic pants?
13. Sign up for a race
Sign up for a local 5K. It's almost a guarantee that you will be more motivated when you have a future event you are training for. To make it even more fun, sign up with a friend.
14. Surround yourself with positive, supportive people
Negative people can destroy your attitude and bring you down. Cut them out of your life and spend time with positive, happy people instead. They will encourage you to be better and achieve your goals.
15. Subscribe to a fitness magazine, blog, or fitness page you trust
As a teenager, I was always eager to get the new issue of Muscle & Fitness in the mail. It was always filled with new exercises and workout I could try, and had a bunch of articles on nutrition that were not only informative but fueled my drive to be fit. Having something to look forward to each month can help you stay the course.
I hope you guys found these tips helpful! Going through a rut? Apply some of these tactics and let me know how it works in the comments section below!
-Parker